Discover more from Double Take
Curated reads about product management, health technology, and digital media.
Take 09. Why smart people build mediocre product; interoperability rules; story behind Quibi's downfall
Hi, welcome to this week's Double Take on product, health tech, and digital media. 
The stock market these days is more like the "shock market". One moment I'd be reading about skyrocketing unemployment numbers, and the next, I'd see stock performance going up and right. In a way, the pandemic is a shock test on the strength of companies' foundations. Those with weak foundations will surface pre-meditated problems and crumble, and the strong ones will use the opportunity to get even more lean and efficient. After AirBnB's massive loss of business this year, it's seeing unexpected rebound already and IPO is still on the table for 2020.
Productivity tools are likely the most popular new product category in recent years. Amie is the latest modern productivity app based on the thesis that all tasks are to-do's and all to-do's need to be scheduled. Amie's founder is 23 years old - the youngest founder funded by Creandum, the VC firm that infamously backed Spotify's then 25 year old Daniel Ek. Amie's beta launch certainly took on a gen-Z-like approach, with hilarious video messages from "Russ Hanneman" (fans of HBO's Silicon Valley would be thoroughly entertained, as was I).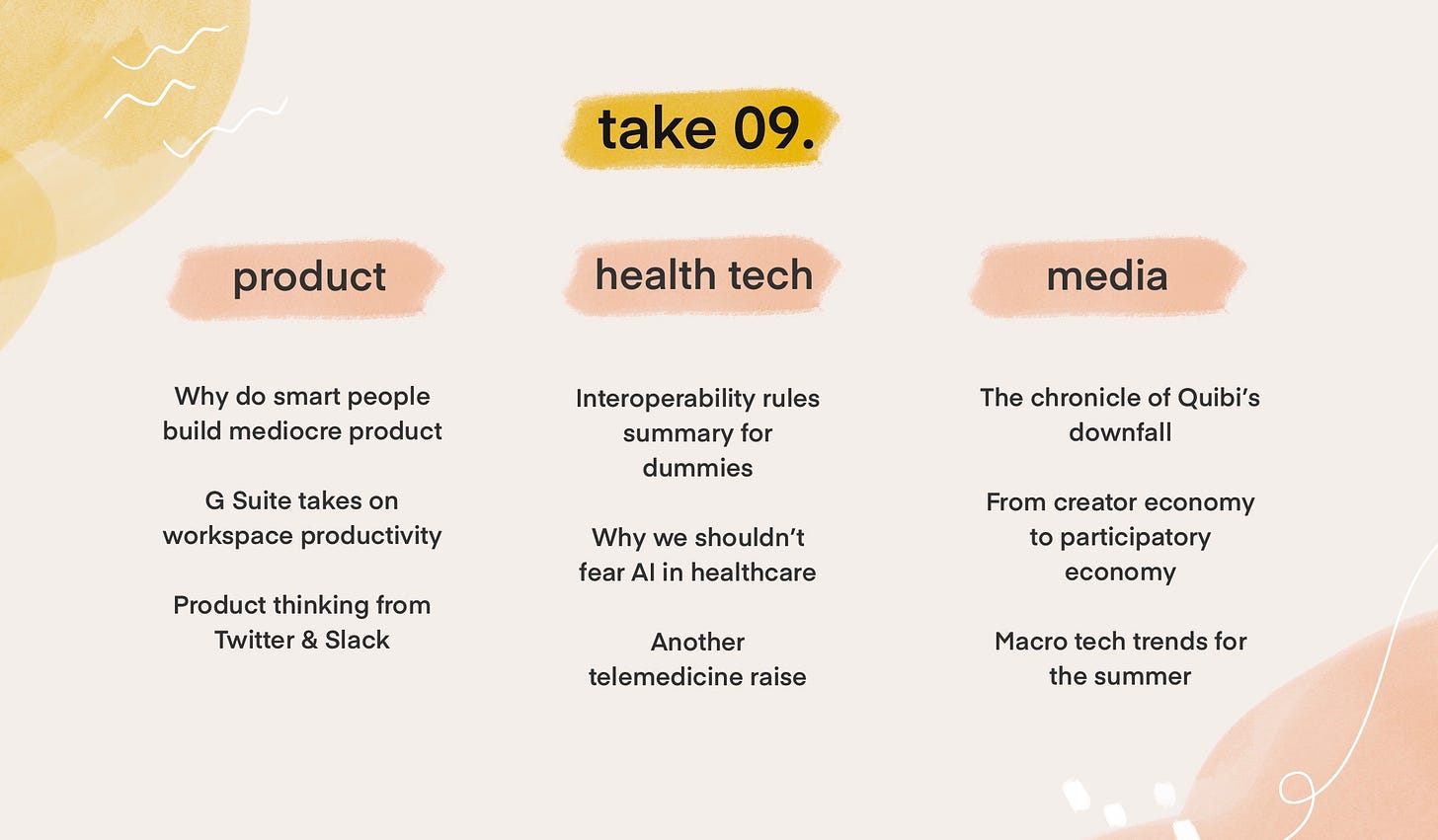 💻 Product
---
📠 Health Tech
---
📣 Media
---
If you liked this edition, hit the 🖤and share with someone! Find me on Twitter.
-Christine