Discover more from Double Take
Curated reads about product management, health technology, and digital media.
Take 11. Game design UX strategy; health tech's great unlock; Fortnite's vs. Apple & Google
Welcome to this week's Double Take on product, health tech, and digital media. 
Adobe's CPO Scott Belsky shared a presentation about the consumerization of enterprise, worth watching as the best enterprise software companies are also consumer ones.
I recently wrote about a simple system (with template) for PMs to maintain a ritual of talking to users regularly, especially for B2B SaaS products. This is a habit everyone talks about but don't necessarily follow through. As Intercom's Paul Adams puts it in his piece about developing product judgement, "Product Judgment is obtained through direct experiences with customers". What's your practice of getting direct experience with customers today?
Now onto the regular programming 👇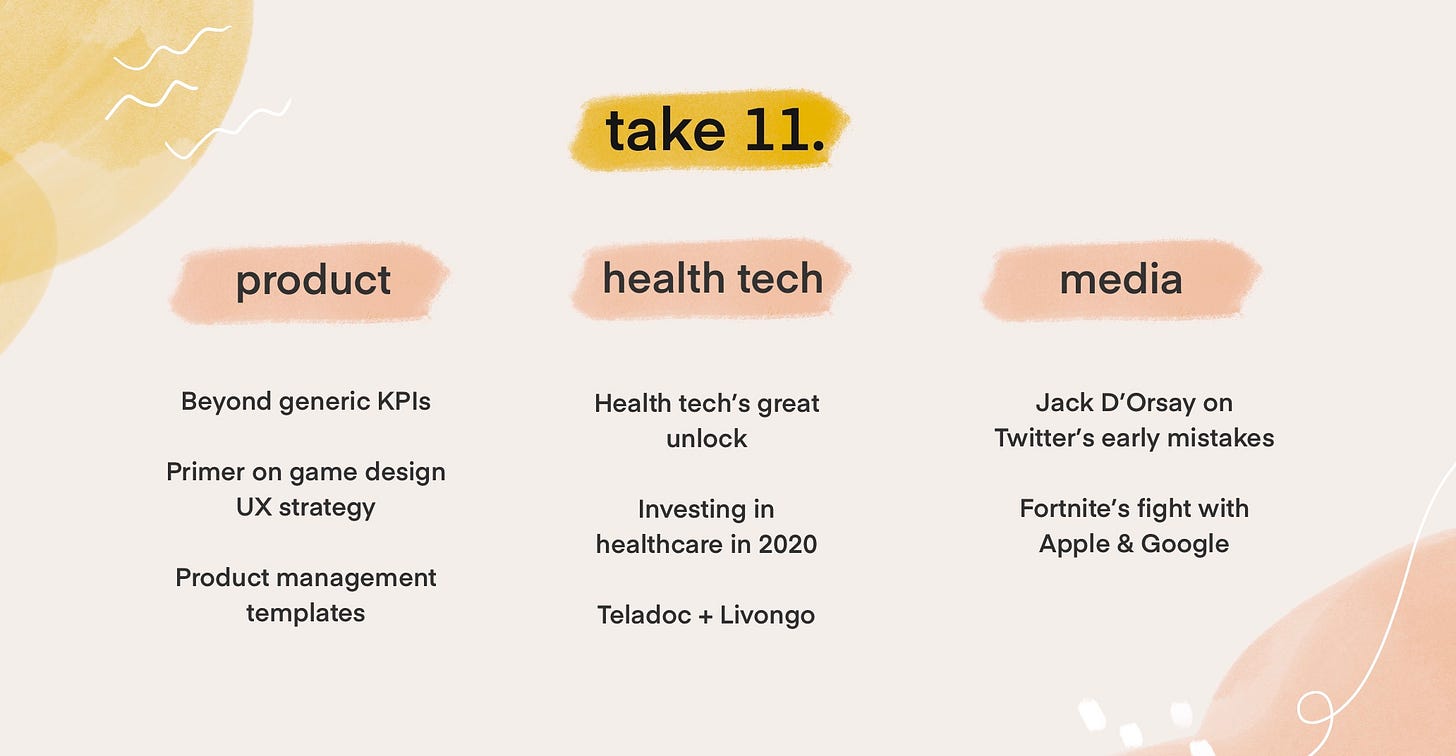 ---
💻 Product
---
📠 Health Tech
---
📣 Media
Twitter built incentives into the app that encouraged users and media outlets to write tweets and headlines that appealed to sensationalism instead of accuracy.
---
Thanks for reading! If you liked this edition, hit the 🖤and share with someone. Find me on 
Twitter
.
- Christine