Discover more from Double Take
Curated reads about product management, health technology, and digital media.
Take 05. Sustaining product discovery when working remote; the rise of telemedicine; the rise of passion economy
Hi 👋 Enjoy this week's top links on product, health tech, and digital media. Something new I'm trying: more comprehensive TL;DR summaries of each article. Let me know if this is helpful. By the way, what's your favorite Tweet this week?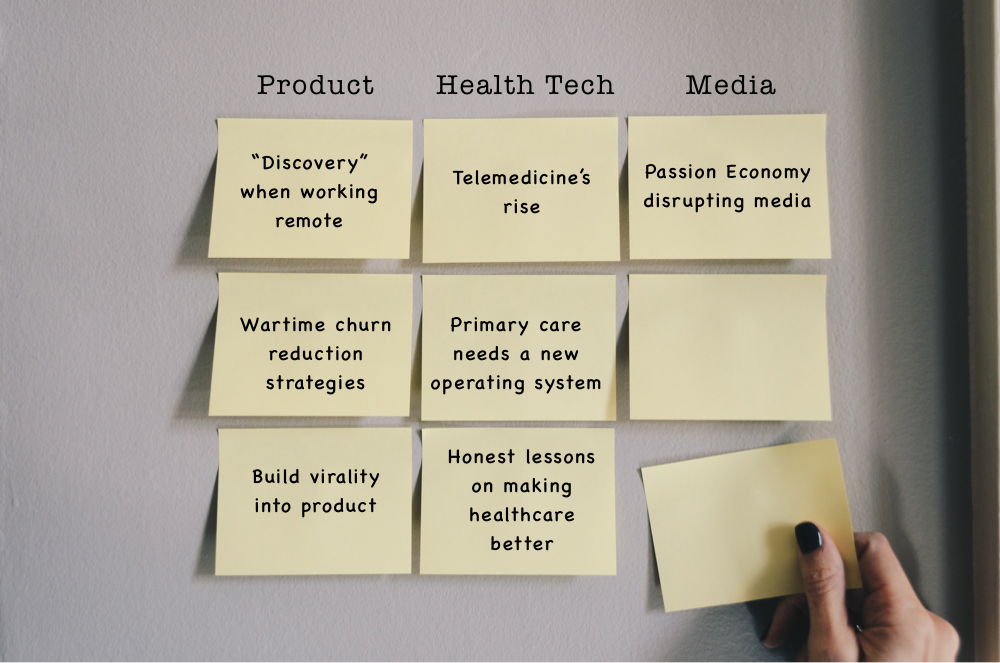 💻
Product
---
🥼 Health
---
💎 Media
---
If you liked this edition, share it with someone! Find me on Twitter. About Double Take.