Discover more from Double Take
Curated reads about product management, health technology, and digital media.
Take 06. The cadence; virtual care's TAM; flywheel of Epic Games
Hi, welcome to Double Take, curated links on product, health tech, and digital media.
The best products of the moment enjoy a cult following. Here are a few thoughts about what gives life to product, and how to add that sprinkle of magic that is 𝒑𝒓𝒐𝒅𝒖𝒄𝒕 𝒆𝒔𝒔𝒆𝒏𝒄𝒆 ✨.
By the way, have you tried Lunch Club? It facilitates curated 1:1 professional connections with relevant people. The weekly fireside chats with founders and investors brewed great discussions. If you need an invite link: here.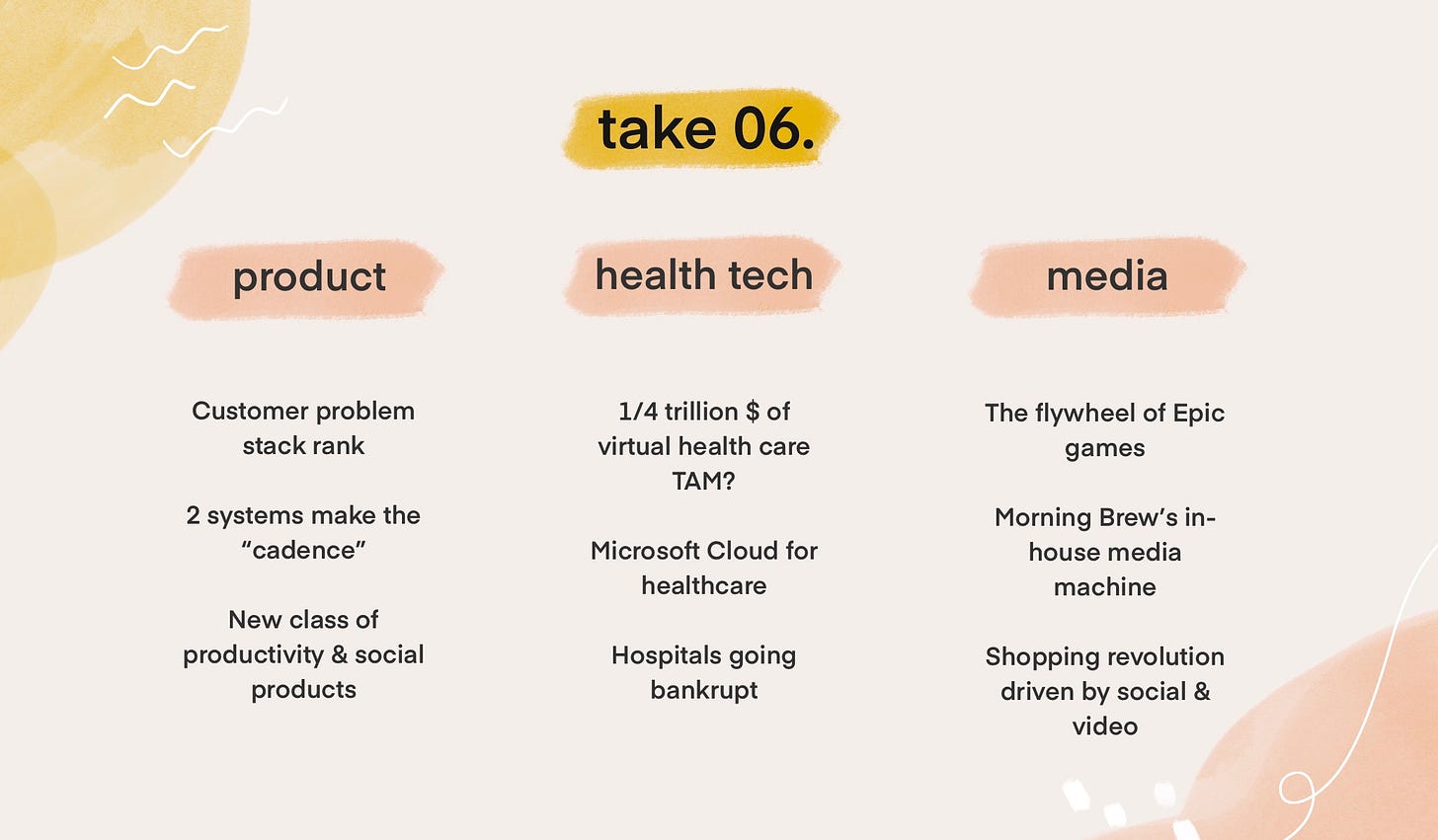 💻
Product
---
📠 Health Tech
---
📣 Media
---
If you liked this edition, share it with someone! Find me on Twitter. More about Double Take.